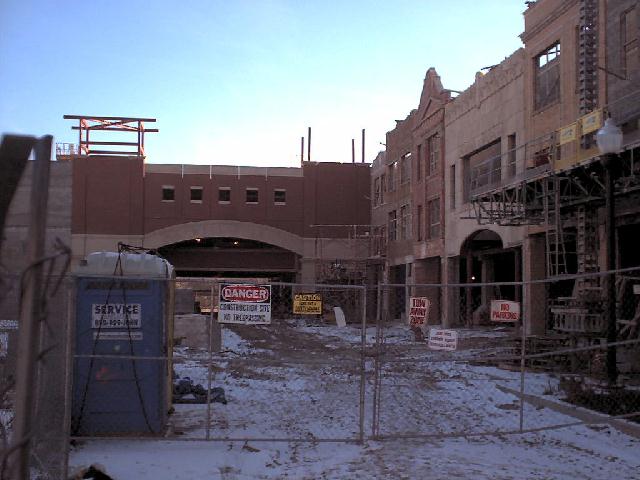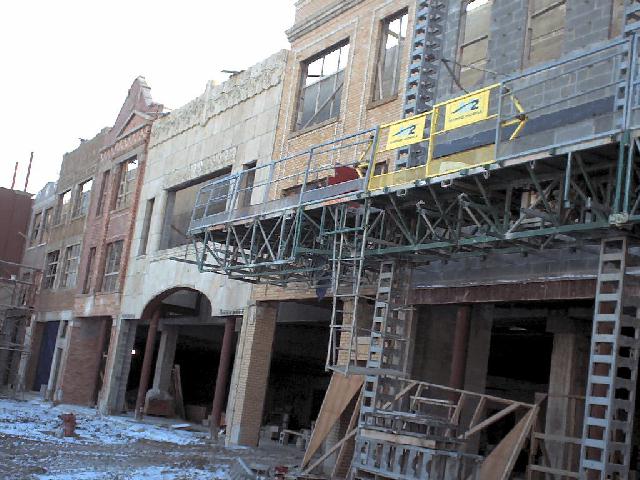 -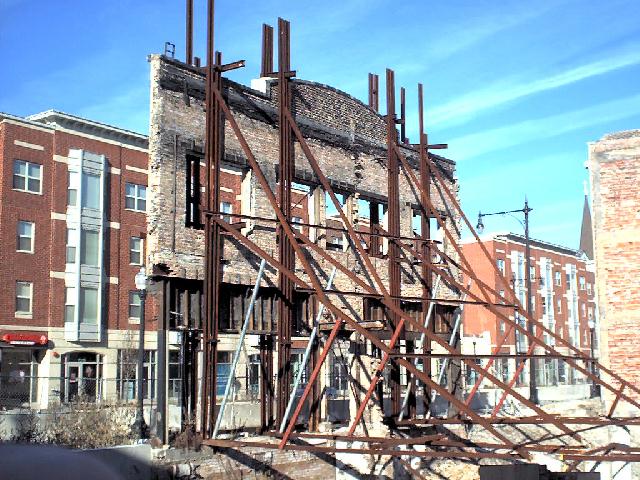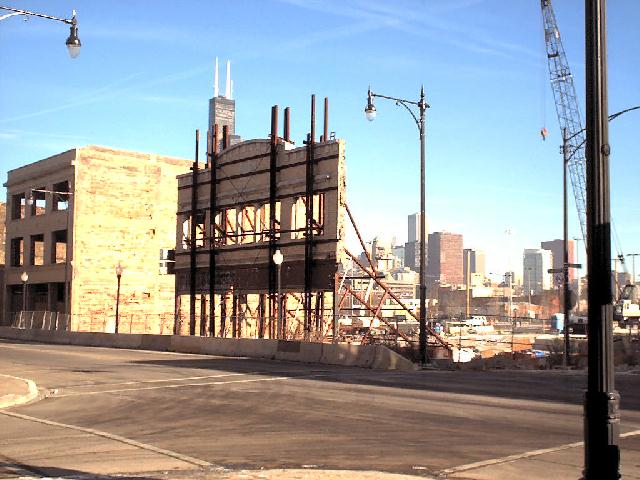 -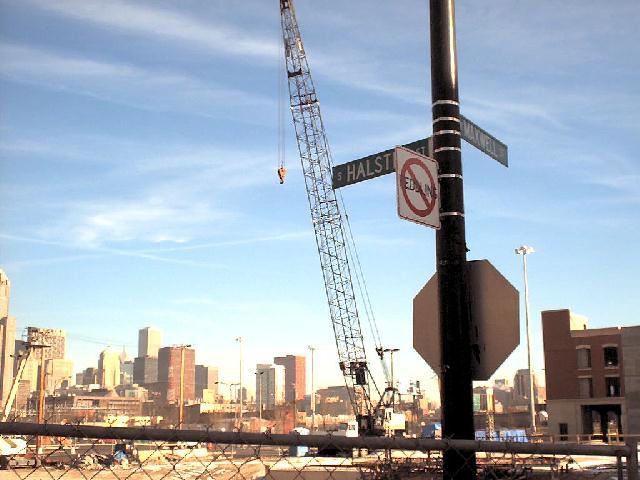 2003 NB
From my January 21, 2004 article in the Chicago Tribune:
Two eras in the history of Halsted Street are separated by a half-century and the width of the road. To the east of the intersection of Halsted and Maxwell Streets, facades from the time of the Maxwell Street Market stand amid construction debris, waiting for a garage to emerge behind them. To the west, the new crimson-brick University Village student apartment buildings are home to a different kind of market, with a string of retail storefronts that starts with Caribou Coffee and continues to 7-Eleven, collectively called the University Village Marketplace. Adjacent to them, Jim's Original Hot Dog Stand has given way to Jamba Juice.
This mix of past and future gives some observers mixed feelings. On one hand, the University Village development--which includes two student apartment buildings and playing fields owned by the University of Illinois at Chicago, along with residential units marketed by private sellers--already has revitalized an impoverished sector between Roosevelt Road and 16th Street. On the other, the retail chains and mostly high-end housing offer little of the unique flavor that the historic outdoor market and blues stage lent the corner of Halsted and Maxwell, once an immigrant gateway community known as "the Ellis Island of the Midwest."
The first phases of University Village have sprung up along the west side of Halsted. Between Roosevelt and Maxwell, a series of "Coming Soon" signs foretells the completion of the row of retail outlets. Farther south on Halsted, an array of new condominiums and town homes has been selling at an even hotter pace than expected since going on the market three years ago. i>-NB
-More on the history of the Maxwell Street Market at OpenAir.org, Nathaniel Burkins, and Linda Baskin.